If there is a revolution that marks the beginning of the 21st century, then this must be the connectivity with events, issues and persons all over the world. Connected to this connectivity is "participatory" effect.
After introduction, the notion of participatory democracy, notably thanks to the power of social media and online petitions, a new way of financing has blossomed. Individuals are gradually discovering that they can act by themselves for causes that are dear to them, to bring to the world the change they want to see.
Collaborative economics
Crowdfunding allows, through the financial participation of individuals who recognize themselves in a project or who want to support one, to participate in the development of a project that may not have been able to see by traditional financing. Beyond former borders, innovative projects have been created, that stand for innovation and change. Projects that wouldn't be supported by the normal financial system, are now nourished. Crowdfunding is therefore part of the collaborative economy, since it relies on trust
The buzz is going around that crowdfunding creates new possibilities. But what is the success rate and what makes people participate? First of all there are a lot of different sorts of crowdfunding.
Crowdlending: an innovative way of financing personal projects
For a long time, banks were the only ones able to present an offer of financing. Now individuals can obtain peer to peer lending, whether for a cash need, a desire to travel, for a renovation of a house or a big operation that you are unable to finance yourself.
Small business and crowdfunding
Crowdfunding makes a real difference for small business. It also allows companies to federate around them a community of customers, collaborators and suppliers. Especially because small business should present their business model, product or service to the crowd of individuals to convince them to finance them, crowdfunding makes it possible to carry out a prototype of a new product.
Investors can either receive product or services from the business or they can invest in the business' capital and receive interests in return. Unlike classical ways of financing, crowdfunding allows investors to choose themselves where their money goes. There is a direct connection between the investor and the entrepreneur. They share an goal. Success of the company.
Crowdfunding plays here the game of proximity through savings that are not only responsible and solidarity, but also transparent and close to investors.
How NGOs find a new way of fundraising
It now seems quite inevitable for NGOs to take a closer look at these new fundraising techniques if they want to sustain their budgets. First, because the financing through governments' helps is less and less substantial. Secondly, because the growth of crowdfunding is increasingly orienting the public towards digital financing of projects, humanitarian or otherwise, which will undoubtedly divert it from the traditional physical collections for which it is solicited by the historical NGOs.
Crowdfunding allows the shortening of the circuit between the financer and the project, which reinforces the feeling of transparency and traceability. Indeed, it responds to the emergence of a concept of proximity in which citizens wish to give more meaning to their financial contributions by following their own sensitivities and limiting intermediaries.
To guarantee its independence, Médecins Sans Frontières (Doctors Without Borders), launched in November 2016 a crowdfunding platform, with the aim of collecting 1 million euros in 60 days. Intended for the youngest, between 18 and 35 years old, it invited them to pledge on the platform independance.msf.fr and it offered a range of rewards for all amounts, including a guitar signed by the Muse group.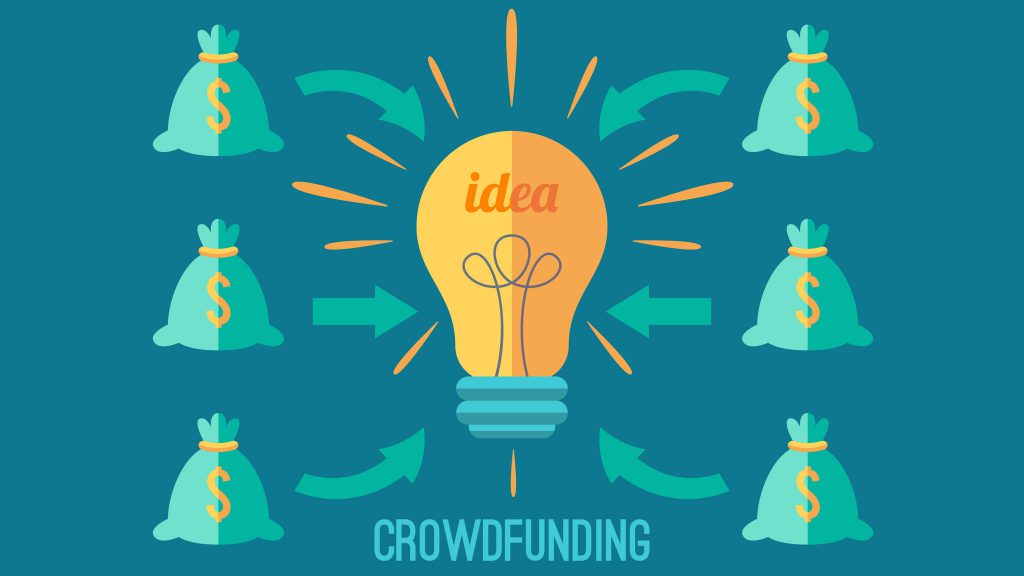 A platform for each project
Thus, the only term of crowdfunding encompasses many realities. Different platforms have different functions, and even different philosophies. While all have in common to create a relationship between a project and investors, some are more focused on NGOs and individuals, while others represent a lever for future business.
I myself pledged Boyan Slat to support him in his vision to clean this world from the plastic waste that we are surrounding us with. Please share your thoughts on crowdfunding so we can learn from it. I didn't do it for the pledge. It gave me a feeling of participating in a solution of a better future.
As the banks are giving almost no interest on money on the bank it stimulates me to look for alternative forms of investment. From personal to solar and sustainable project. The future will tell, where I will invest my money in.
Now that it is all possible, leaves us with the question does it reach the bigger audiences. My question to you, did you ever pledge a crowdfunding campaign? Why did you? Because of the cause, the product, the pledges or to support a personal goal. Why did you get involved, please share your experiences so we can learn from it.
—
At DUTCH PICTURE INDUSTRY, we are aware that if people work together on a common project, they can collectively make things happen and change the world.