It´s time for society to wake up. We should stop looking with suspicion at the one who has skin too black, or not enough white, the one who is too old or disabled… At the same time, we shouldn't ignore our differences either. And stop saying that difference is automatically good thing. To become a strength difference should come from a strong desire to succeed together. To have a common goal.
The French skipper Eric Bellion is the instigator of COMME UN SEUL HOMME ("Like a single man") which claims that difference is a strength. After 15 years of sailing adventures with teams composed by valid and disabled people, Eric Bellion came to the conclusion that together we can push the limits of difference and reach summit, "like a simple man".
His message: our differences are an added value, diversity is strength and handicap does not mean incapacity. With his project he promotes the value of differences in a European context, in a time where nationalism sentiments are vastly growing.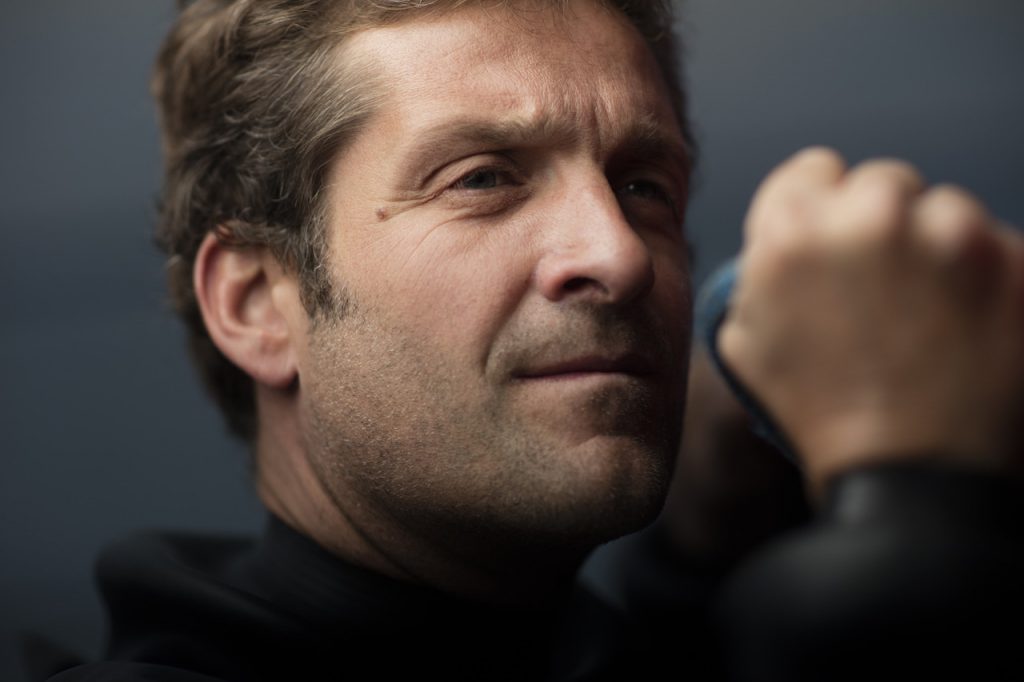 Bellion has decided to take the floor to counter the spread of fear and rejection of diversity and to bring a new perspective to diversity. He said: "This extreme situation has allowed me to realize just how far this message about difference has taken me. Thanks to this adventure, I have reached more people in a year and a half than in fifteen years of crewed sailing."
THE UNKNOWN IS NOT A GREY AREA
By nature, we are suspicious of people which are different. We are gathering with people who look like us, this is without a doubt more reassuring than the unknown. However, difference is neither a weakness nor a threat. This could, conversely, be transformed into an advantage, or an inestimable strength. It is to defend this crazy dream that Eric Bellion decided to launch the #APPELPOURLADIFFERENCE (Call for difference) and embarked on the adventure of the Vendée Globe 2016.
Eric and his team have been creating projects that beat common preconception about visible differences like handicap, but also gender, differences between generations, cultures and social backgrounds. The idea is to convince people that diversity is strength and a wealth.
But for difference to become a strength, we must be patient, benevolent and persistent. We have to go beyond the times of doubt and despondence, be confident and have the certainty that difference could be positive. Difference between people stimlulates creativity and opens new opportunities. We must have a strong desire to succeed.
THE INITIATORY TRAVEL
With the tetraplegic adventurer Laurent Marzec, Bellion embarked on the Défi-Intégration (Integration Challenge) to form a crew composed of three disabled athletes and three valid athletes. They set the record for sailing in sixty-eight days. It is the only mixed team to have a world record. A challenge in the challenge…
"I discovered the value of difference with a teammate named Oliver. Oliver was a blind person. At the beginning of the travel, he was not the best sailor but at the end, he was our best helmsman. He was the fastest, as is disability forced him to feel the wind and it became an asset. His difference becomes a strength." said Bellion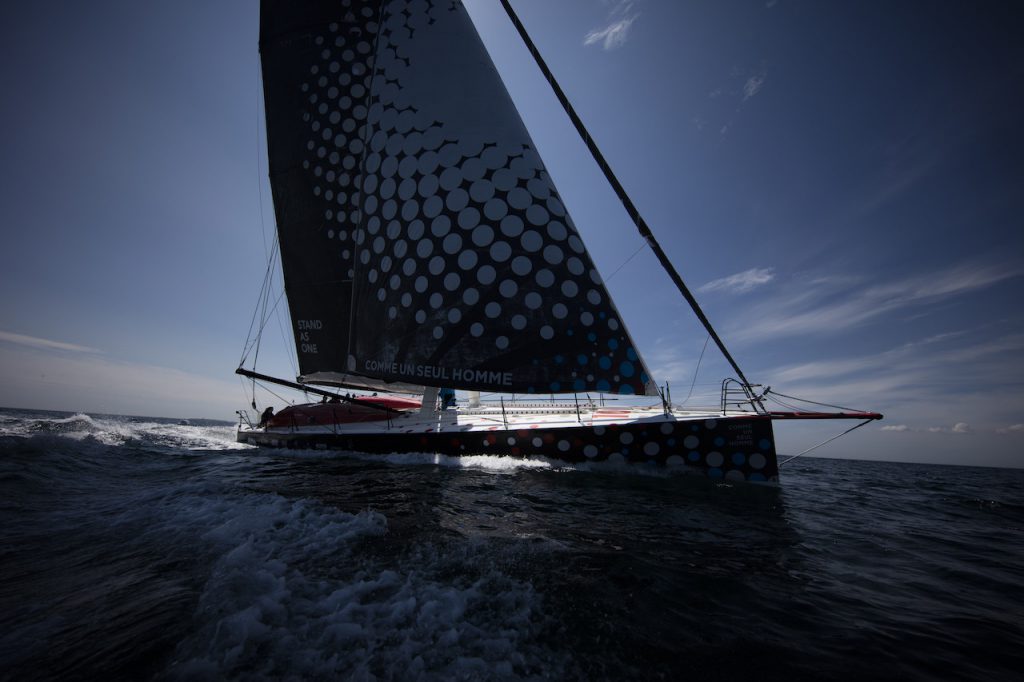 "'Trying new things has always been the driving force of my life, until now I have always succeeded." Eric Bellion
"TAKING CARE, IS KNOWING THE OTHER"
Weakness in a team often creates a kind of rejection or contempt. Do you remember at school, where you had to create sport's teams? There was always someone chosen in last. Why? Because their visible frailty made them a less competitive person.
Bellion: "A few years ago, I had the opportunity to participate in survival training to learn sea rescue. I was in a pool and I had to escape from a false helicopter frame. Several disabled people were with me and they were all comfortable with this training because they all practiced swimming. Conversely, a camerawoman, who was valid, but claustrophobics, failed the training. She was the one who needed help, and not the disabled people which were with us. This demonstrates that our vision of weakness is often wrong."
This is when all the members of a team are able to accept their weakness that the performance is coming. Each person complements one another and weaknesses become strengths.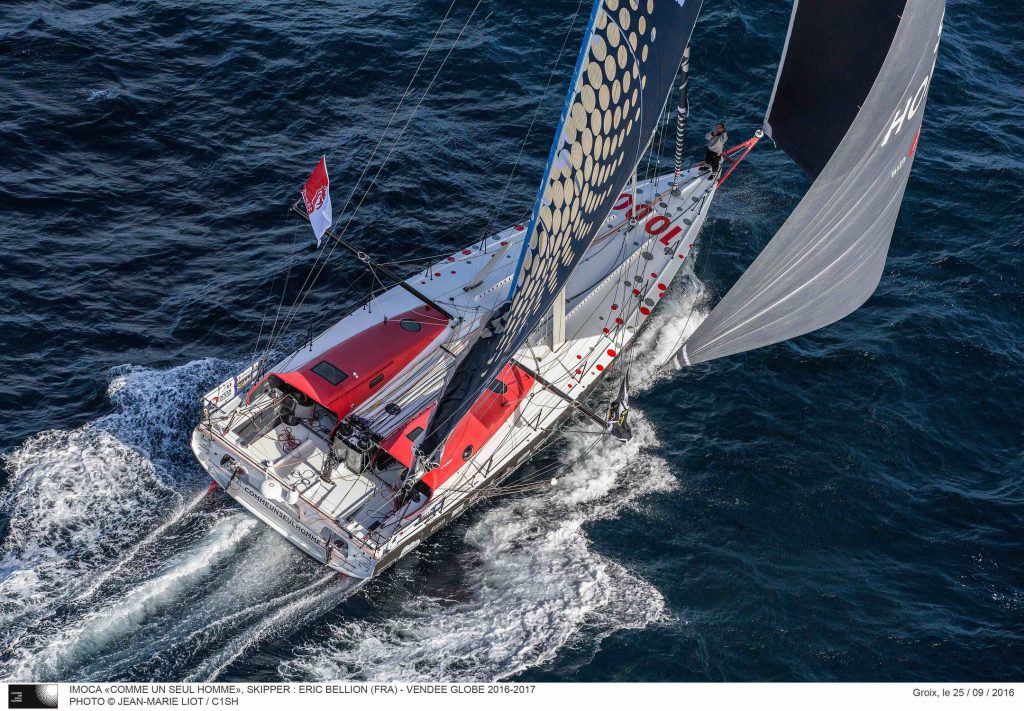 "We are looking to protect people but this is a mistake. Protecting and taking care are two different things. When we protect someone, we isolate them; however, taking care is knowing each other". Eric Bellion
THE VISION OF PROMOTING THE WEALTH OF DIVERSITY SUGGESTED BY ERIC BELLION BREAKS WITH THE THE GROWING NATIONALISM IN EUROPE…
Nowadays, the world is becoming globalized and people tend to be more and more scattered and mixed, but at the same time societies are in the way of becoming more self-centered and some people seem not to accept diversity.
The world has seen a sharp rise in support for authoritarianism, jingoism and racism, with a pro-Brexit vote in the UK, Trump coming to power in the US, Erdogan and Sisi further clamping down on their citizens in Turkey and Egypt, Marine le Pen and Geert Wilders making prominent gains in France and Holland, and far-right parties in Poland and Germany suddenly rising to the fore. In a global situation where ordinary people seem to be losing trust in their leaders or even traditional government structures, the risk is that they will opt for authoritarian leadership…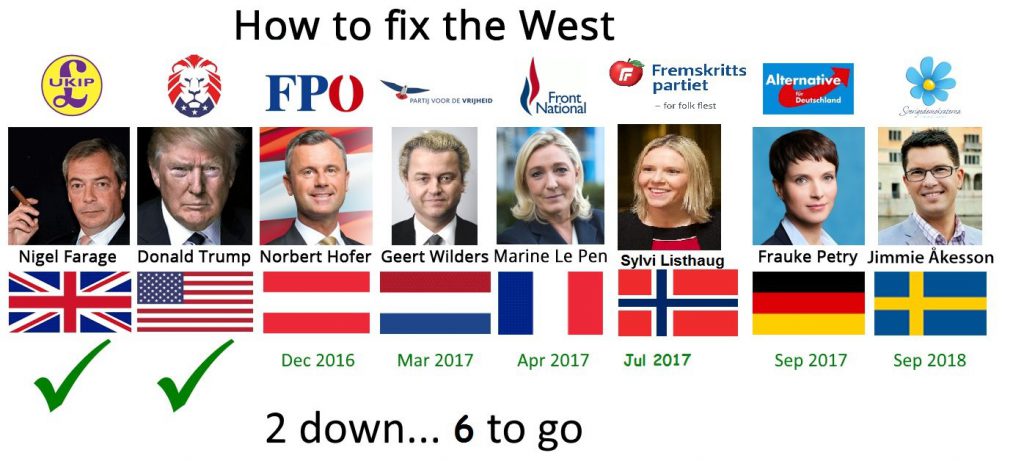 "Even if I am currently on the open seas, the news of Donald Trump´s election has come to me. For me this means to curl up and to build borders, when we should, on the contrary, take risks and go toward the others. This is the price to get rid of our fears, and believe me, this is fabulous." Eric Bellion
Through his projects, Eric Bellion is promoting the idea that diversity brings dynamism and wealth in a group, and this wealth is the key to success. His message: we should stop focus on our visible differences and start concentrates us on our invisible likeness.
At DUTCH PICTURE INDUSTRY, we create concepts born from our personal experience, our vision to create inspiring content, building cross media concepts and innovative media productions to make a difference in the world around us. Our productions are based on the unique story behind human beings, their experiences and their spectacular surroundings.
If you want to read more about the project, visit COMME UN SEUL HOMME