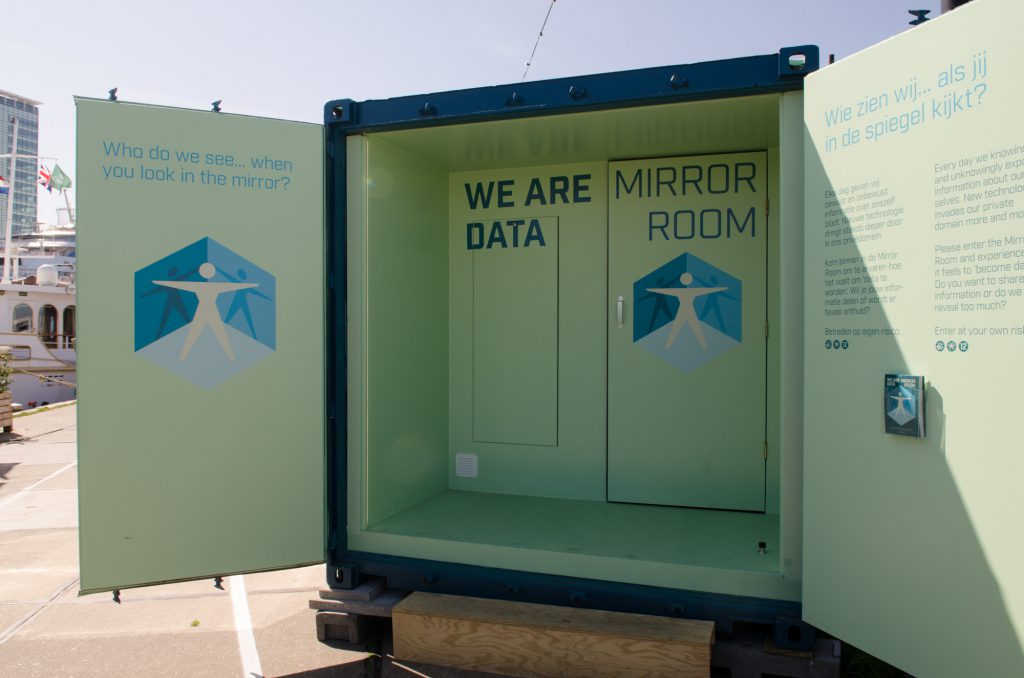 The Mirror room is making you aware of all the data you produce. Who owns all this data, and are we able to reclaim them? The Mirror room is part of the FabCity in Amsterdam, a temporary sustainable urban area, where young creative's present their solutions for current urban issues.
The panel says: ''Examine and experience the pros and cons of our data-based life, and the effects on your privacy, social interaction, health and security.'' This innovative Mirror installation offers you a whole new experience on what it feels like to become data.
When you enter, you type in your name; then you have to stand in the middle of the room. You are surrounded by mirrors and I felt strange not knowing what would happen next. An electronic voice welcomed me by my name and then begins by giving my physical details: my age, my weight, my height, and my heart pulsations, my BMI while some images are projected on the mirrors…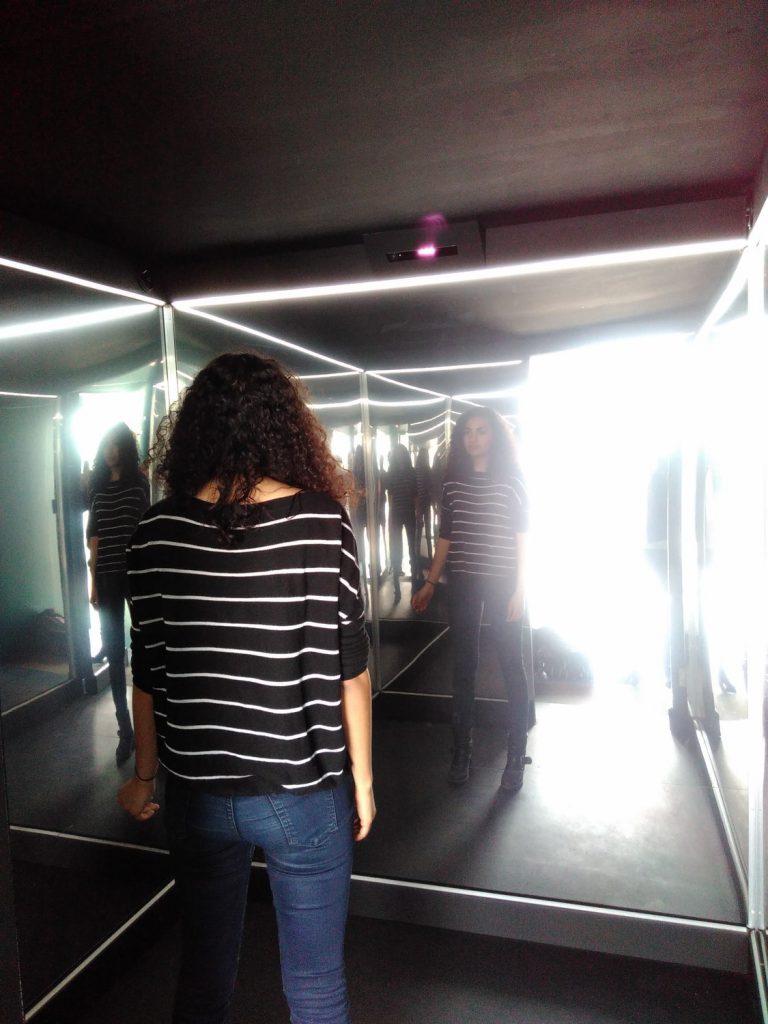 The next step is kind of surprising, hearing an AI talking to me reminds me of the movie "Her": where people start building relationships with Artificial Intelligence. I had the feeling of entering the future. Still standing, alone in the middle of the room, a succession of simulations and animations, are scrolling around you. Immerse you in a strange atmosphere, one that I never experienced before. At this point, I still didn't know what's the purpose of all of this until the electronic voice came back to me and give me my "data profile". Before leaving the room, the voice asked me if I agreed to make my data public or not… I had to answer by looking at the YES or at the NO.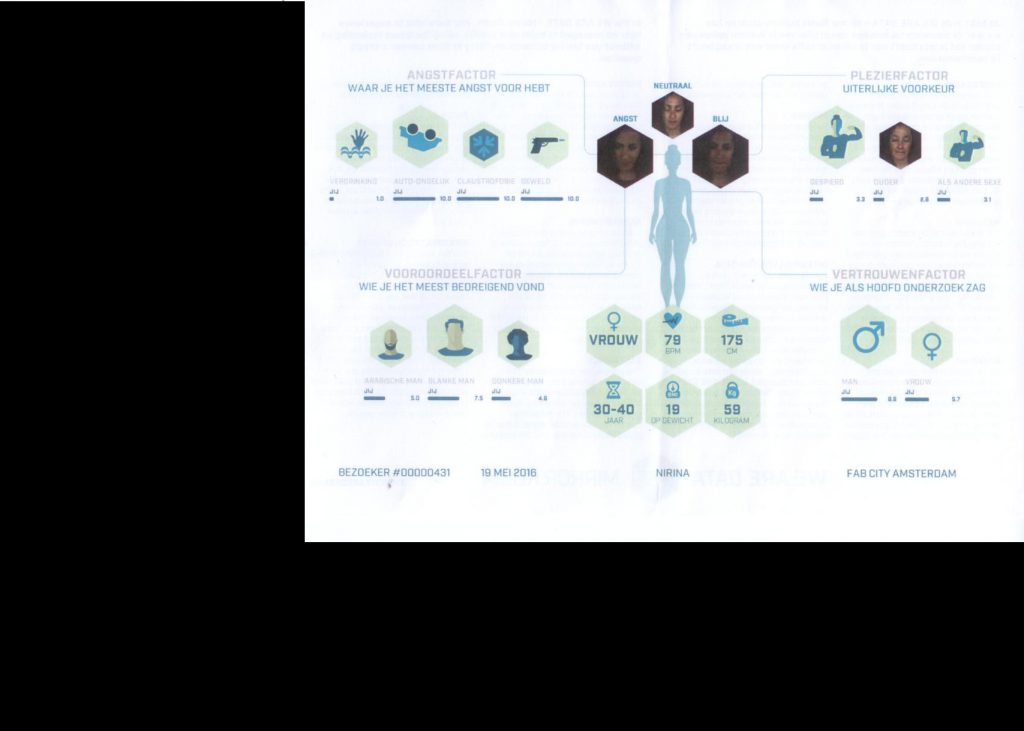 The computers in the room registered all my emotions during all the experience and transformed them into data. It analyzed my physical data, tested my fear, my preferences… and established a profile that was handed out in print while exiting the room. So, who do you see when you look into the mirror? There is a difference between what you perceive and what you are. The experience makes you realize that WE ARE DATA : there is your reflection, who you think you are but it makes you realize you are also an infinite composition of data.
Well, the program is still experimental and not totally accurate but the purpose of what is called an "art experience" by its creators is to make us realize how collecting selling and using data, even if we're not aware of it, can have a profound impact on our personal and professional life.
Indeed, while more and more applications are capable to analyze our physical condition and emotions, imagine the infinite possibilities that could give. All depend on who has access to our data and what are our rights on them? Governments, companies could have some advantages to use our data…
Brands could also use our emotional data on a marketing purpose… Reading our emotions is becoming the next challenge for brands as emotions represent a huge factor in the decision-making process… And thanks to data collection they would be able to build algorithms to predict customers preferences and likelihood of purchasing from their emotions.
It's already happening, recently Belgium police advised not use Facebook's new reactions buttons as they consider it as a new way for Facebook to use your profile on a marketing purpose. With more information about your mood, reactions, emotions, it's easier for advertisers to reach you at the right moment and at the right emplacement. By creating algorithms that could make calculations on your mood, considering your reaction to a post. However, the technology could be use in a positive sense too. As applications could analyze in an early stage a disease and suggest a cure. It could determine easily your skin or heart conditions…
The most important is that we keep the right to control our own data and to be aware of who and when they are used. Privacy regulations are becoming more and more essential and urgent in this world where all are data have the possibility to become public.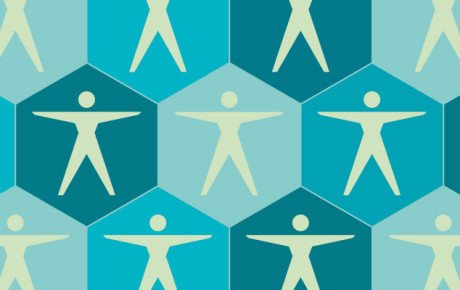 'People should realize how collecting, selling and using data even if they don't know this is happening, can have a profound impact on their personal and professional life.'