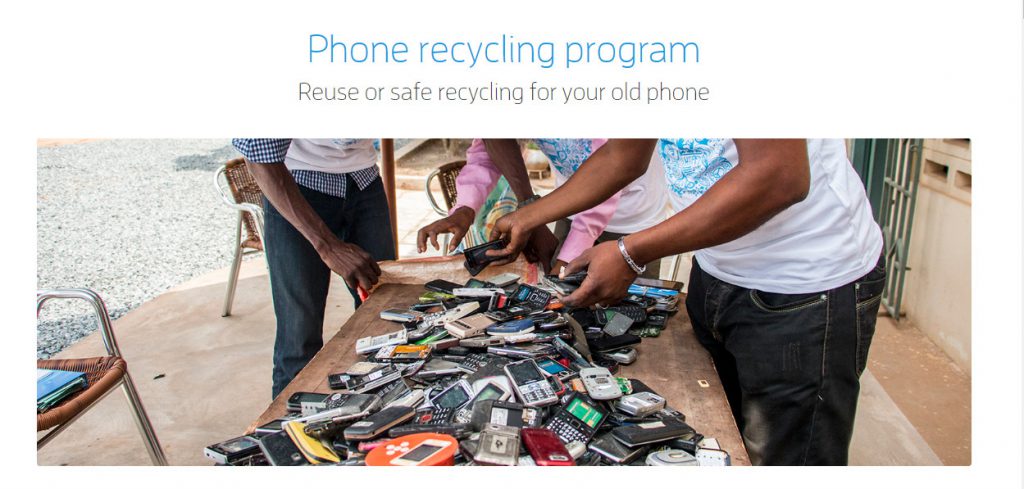 I also realized how much waste is produced with all these mobile phones. As they are one of the world's most widely used devices, their disposal contributes to tons of e-waste each year. The consequences on the environment and populations are devastating. Most of the time, our e-waste ends up in developing countries. All the minerals present in the phone spoil soils, water, air… with consequences on populations' environment and health. As a result more minerals ,need be extracted to build new products; which means more mines and more environmental damage and exploitation of workers… an infinite circle.
In my research for a new phone…again… I discovered the Fairphone. This innovative young brand created by a Dutch company, in Amsterdam; is the first creator of an ethical phone. Fairphone already sold more than 100,000 smartphones in Europe, with that they started a new hope that their innovations can be a start for fair electronic shopping.
But what is an ethical phone like? It's nothing more than an ordinary smartphone working on an Android system; you can call, send text, emails, take photograph, download apps… However, what differentiates this phone from others is its social responsibility, transparency, durability, recycling values at the core of the company's work.
To reduce the impact of waste to a maximum, Fairphone has a circular view on the production of the phone. That means in the stage of design, it think of how to reuse and recycle parts of other mobile phones. As all minerals can be extracted and reused, this way they use the older phones as materials for the new ones.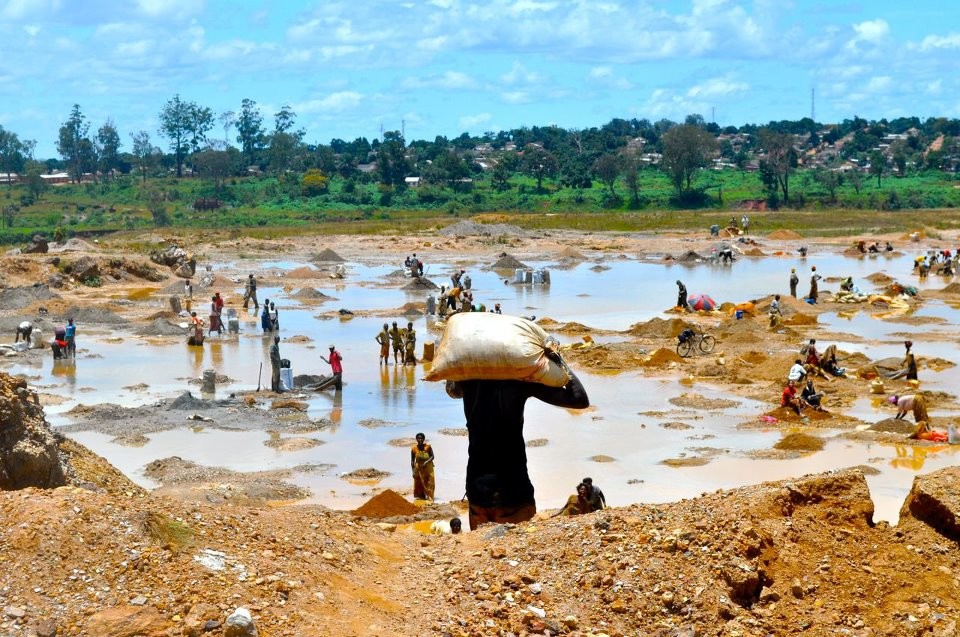 In addition they raise awareness and participate in programs to reduce e-waste. And of course they are working towards the goal of using recycled materials for their future products.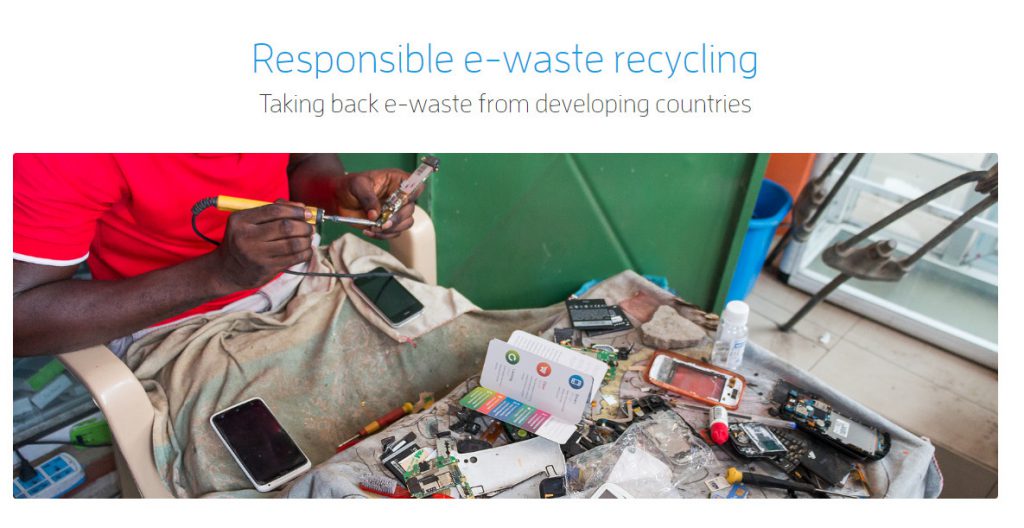 Environmental and social costs of smartphones production are huge; from mining to manufacturing, transportation and wastes; all this process includes pollution and social issues (workers safety, rights…). Fairphone is pushing the limits by proving that it can be done differently and more responsibly; I hope it can give the example for others brands. Thanks to Fairphone's transparency you know what every cents you spend are for… For example, for each Fairphone produced; 5$ are invested in a Worker Welfare Fund to enhance safety and good development of workers. You know also that they try to extract minerals (gold, tantalum, tungsten…) in conflict-free areas and are involved with NGO to tackle these problems. Indeed, most of minerals present in your phone are from Congo, an area touched by armed conflicts…Armed groups revenue are basically from minerals.On top of that, the Fairphone is modular; changing a part of your phone is like playing with lego. If a part of your phone is broken you can easily order a new piece and replace it. Fairphone plans also to upgrade its elements, for example, if one day they commercialize a better camera or battery you just have to order this part and don't have to buy a new phone for better performances. It is created with the intention of durability and not only selling you a product. This is an innovative idea.

Good news is that other brands are already following Fairphone´s example. Google is developing its modular phone: Ara, built to last. As Legos, you can build your own personal phone. This phone is still in development but it can be promising if these kinds of innovations became the new normal in electronic market.
But then, what justify the price of a smart phones? Nice design? Cool brand? A big screen?.. There is no other company that is paying for the environmental damage that they cause. The last version of the Fairphone can compete easily with smartphone of this price range in term of performances. So the only justification that I see is that those other brands are just looking for more profit by so-called innovations in performances, design but nothing concerning the production process. Can we accept that?
Fairphone's goal is not only to commercialize a new phone."Start a movement" and "Join the community" are its motto. So what movement are we talking about? Which community?
A part of the population is aware of all these sustainable issues and cannot just accept it. This community believes of our power as simple consumer. The way we consume can also be a way to express ourselves by supporting positive initiatives and boycotting others. And obviously, it has power, if more and more people behave in this way, brands won't have other choice to change their behaviors and strategies.
Being part of this "community" for me is a way to show I disapprove the behavior of ordinary brands… I want to be part of the people who don't follow new trends because it's cool but care about the way they are made and is willing to make things change…
Even though it is not the cheapest, I decided to join the movement and buy one. I believe in the positive changes that responsible purchase can have. Supporting this initiative meant 3 months with no phone. As a start-up who chose to not commercialize its phones in a normal circuit. They produce their phone according to orders and only through internet. Victim of it success, there was a 3 month-delay when I ordered it… But thanks to Fairphone, during these 3 months I realized how much we were connected to our phones but also how easy and liberating it was to live without being connected all the time…
Finally, when you decide to buy your Fairphone don't forget to recycle your last phone, you can even earn money from it!